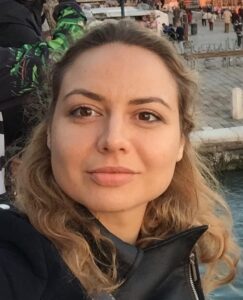 I am a passionate human, practitioner, researcher, artist and creative technologist. My professional and research path is strongly interdisciplinary, combining the fields of user experience, design and media technology.
In my work, I focus on recognising and promoting user needs, planning a research strategy, analysing and synthesising research results into actionable insights, applying qualitative and quantitative analytic research methods, and communicating key findings and design improvements.
As a creative technologist and established researcher, I have over 8 years of experience in the field of UX research and human-computer interaction.
I hold a Bachelor Degree from the University of Karlsruhe (KIT), Germany in the field of History of Art and Multimedia. There my studies focused not only on classic and contemporary art, but also on media and the possibilities and opportunities that new technologies offer for art in general. I was involved in several projects organised by the Karlsruhe University of Arts and Design at the Centre of Art and Media Karlsruhe (ZKM).
I graduated with a M.A. (Hons) in Media Economics from the Stuttgart Media University (HdM). My thesis concerned real and virtual presentation forms of visual artworks.
Since June 2018, I hold a PhD from Queen Mary University of London. In my research, I explored the role of interactivity in interfaces for visual artwork display, and the promotion of user engagement.